Ultimate Guide To Social Media Platforms By Top Social Media Agency In Dubai
Social media marketing refers to the use of social media sites for the promotion and sales of products and services. As a social media agency in Dubai, we are often asked by clients about the best social media platforms for businesses. While you might already be aware of the most popular social media sites these days, conducting business activities on social media is an entirely different aspect of using social media.
Luckily, we have compiled a comprehensive guide to understanding the pros and features of using each of the popular social media sites for your business. Read on to learn more about the platforms that you should utilize for your business's digital marketing strategy.
Deductions of The Best social media Agency in Dubai:
As a reputable and responsible brand, the best social media agency in Dubai has collected statistics relating to the social media sites, the attention they receive, and how effective they are as a marketing medium.
In this comprehensive guide, we are going to share with you the specialty of each social media platform, the best and most favored types of content on social media, creative ideas,
and other implementable information to help you create a robust social media strategy of your very own.
The Top Social Media Sites:
According to the statistics and researches conducted, the most popular social media platform of 2022 is Facebook, followed by YouTube, WhatsApp, Instagram, and Facebook Messenger.
Other popular social media sites include TikTok, Snapchat, Telegram, Pinterest. Quite surprisingly, Twitter is number 15 on the list, and LinkedIn has not even made it onto the list of the top 16 social media platforms. 
Not all social media platforms are ideal for business activities like marketing and selling.
While some sites are only for instant and direct messaging i.e., Facebook Messenger and WhatsApp, others are popular only in a particular place i.e., Sina Weibo in China.
Top Social Media Sites for Marketing:
Researches and statistics by Statista show that the list of top social media platforms for marketing is Facebook, followed by Instagram, LinkedIn, YouTube, Twitter, TikTok, and lastly Snapchat.
Let's next look into how each of these platforms can add to your digital marketing strategy and benefit your business.
1

Facebook:

Facebook is the most popular social media site out there for everything, this includes social media marketing and other business activities.

Facebook is an ideal platform for local marketing, it appears in the top local business directories of Google My Business as well.

A Facebook page for your business contains the descriptions, price ranges, categories, working and availability hours, photos, contact information, reviews, and buttons for CTA.
Facebook is also a great place for advertising due to its size and the ways it targets audiences with impeccable accuracy, and enables solid lead generation. Facebook also lets you connect with friends and customers without any hindrances like physical distances and political boundaries. You can use your Facebook page to keep your customers updated about your offers and news.
Industries like jobs, job training, education, employment, fitness, and beauty.
2

Instagram:

Instagram is a social media platform that stands out from the rest when it comes to Ecommerce. Though the advertising cost for Instagram is higher than that of Facebook, it is undeniably an effective channel for paid social media advertising. Instagram has high purchase intent, the highest rates for organic engagement, and is greatly effective for influencer marketing. You can also take screenshots of your tweets and post links to your blogs on Instagram with full expectations of success.

Industries that are thriving on Instagram are travel, fashion, beauty, fitness & health, parenting, music, lifestyle, photography, business, food, and animals.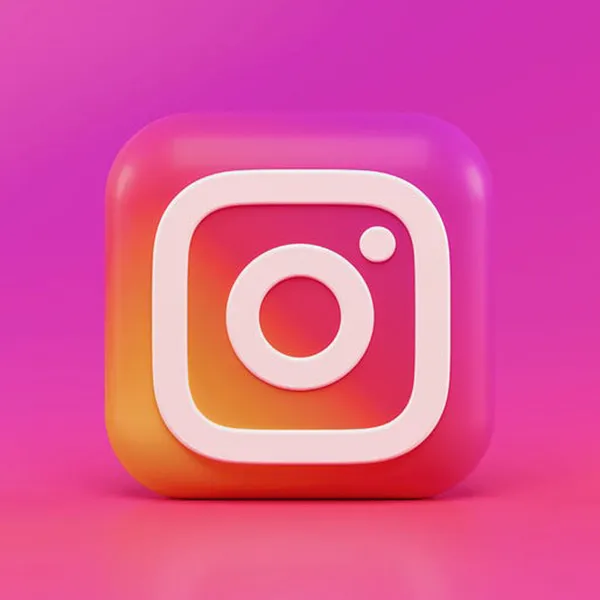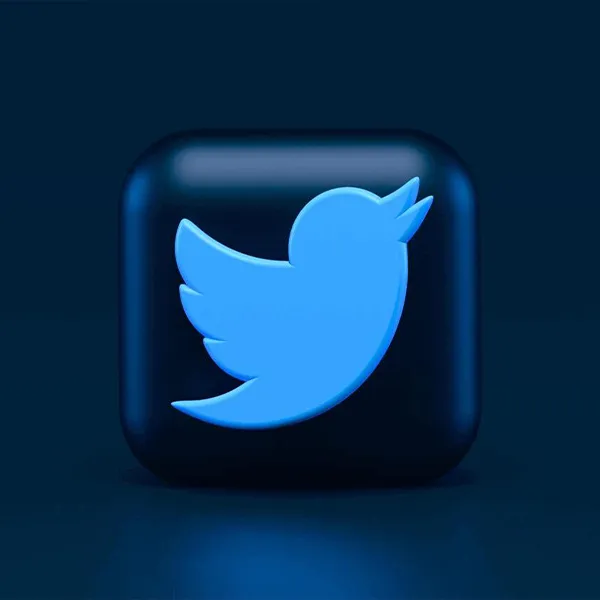 3

Twitter

Twitter is a platform famous for not only delivering great messages in short words but also for the wonders it does for improving your customer service. Twitter is a face-paced site that helps businesses like yours connect with their customers directly and vice versa.

Reach can easily be expanded on Twitter with the help of images. While videos do receive retweets, the retweets received by images are 128% more than those on videos. However, Twitter has the smallest reach among all the other famous social media platforms. Twitter is still of the prime sources of news, more than 50% of Twitter users use Twitter regularly to get news.
Twitter's audience is younger, wealthier, and more educated than the audience on other platforms. Industries like sports, food and beverages, education, non-profits, and alcohol are the most popular on Twitter and have the highest rates of engagement.
4

LinkedIn:

One of the strongest and most well-known points of LinkedIn in B2B marketing. LinkedIn drives more than 50% of traffic to B2B blogs and websites. More than 75% of leads for businesses are generated through LinkedIn, as there are more than 60 million influencers and decision-makers on LinkedIn.

It is the perfect platform for international B2B activities, as the users here are spread all over the world. The organic reach and engagement rate of LinkedIn are twice that of Facebook.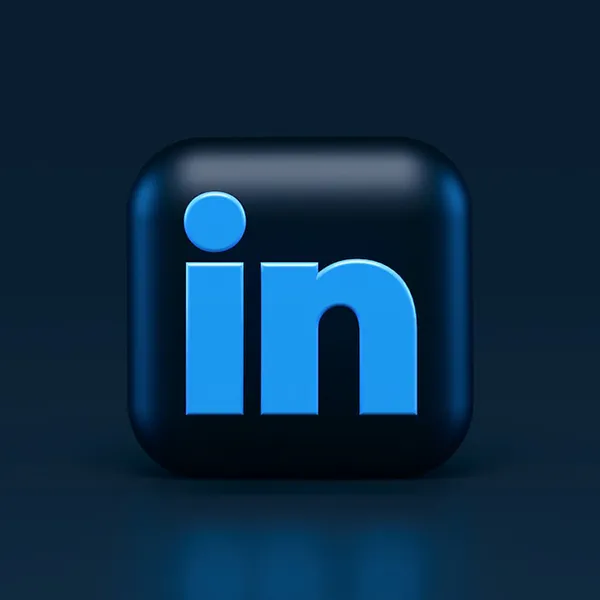 Since this platform is used specifically for business-related interactions and activities, more than 90% of digital marketers use LinkedIn for their B2B content as an organic channel. The daily posts on this platform are few, making the competition here considerably low.
LinkedIn is best for long-form content articles and posts that are longer than 1,500 words receive more views, likes, shares, and comments. LinkedIn is also a great place for finding and giving inspiration for personal and professional growth of others and yourself.
LinkedIn ranks first in the list of platforms that people safely provide personal information and details to. Industries that are most popular on LinkedIn are IT, construction retail, health and hospitals, and education management. Other popular industries include logistics and transportation, finance, manufacturing, communications, corporate services, etc.
5

TikTok:

According to research, more than 50% of TikTok users use TikTok for entertainment, other reasons include trend updates, inspiration, socializing, and self-expression. If you are looking to promote your blog or website on TikTok, you should focus most on entertainment. Lighthearted and positive videos that are driven by emotion have the highest probability of success on TikTok.

In terms of influencer marketing, TikTok is fast catching up to Instagram. Categories that are most popular on TikTok are entertainment, fitness, health, beauty, sports, DIY, pranks, pets, home décor and renovation, skincare, life hacks, etc.
6

Snapchat:

Snapchat is a platform that is most useful and popular for video ads, more than 60% of ads and videos on snapchat are watched unmuted unlike Facebook, where majority of videos are muted to be watched. This gives you the opportunity to create more immersing videos with the perfect music or voiceovers and give your audience memorable experiences.

The Snap Map feature on Snapchat helps you find other users and business nearby, more than 250 million users on Snapchat access Snap Map monthly, which makes it a considerable platform to use for promoting your business.
Snapchat users tend to take action due to the effect that the app's content has on them. Snapchat users book flights four times that of any other app's users. When asked, users said that Snapchat makes them feel creative, inspired, attractive, and adventurous.  
Industries that thrive on Snapchat are gyms, salons, schools, concerts, restaurants, and universities.
Parting Thoughts:
Now that you know what each social media site is popular for, the decision of marketing your blogs on these websites will be a lot easier than before. You're relatively closer to developing a robust social media marketing strategy for your blogs. You can also avail the top-notch services of a Top Digital Marketing Agency in Dubai like VDigitalX, to achieve success for your blogs through social media marketing.
The top 3 social media platforms for promoting your blogs, website, and blog posts are Facebook, Twitter, and Instagram, due to the accuracy of targeting audience and a large number of users.
In term of active users, Facebook tops the list with 2,74 billion users, YouTube is next with 2.291 billion users, then WhatsApp with 2.0 billion users, followed by Facebook messenger and Instagram with 1.3 and 1,221 billion users respectively.
 Facebook is the most popular social media platform for blogs due to the variety of favorable features it offers, i.e. your business page can be turned into a feed of blogs with continuity and create text-based content.