Top Website Builders to Get Your Business Started
Website builders have made the process of creating a website much simpler than before, by allowing users to create sites without requiring any coding.
The best site builders allow businesses to grow, which are affordable and user-friendly, they come with customizable templates and themes, making it much easier for you to add and publish your own content.
Most of the best website builders are all-in-one solutions that offer web hosting, domain registration, and an integrated editor for a monthly fee.
Top Recommendation of the Best Web Design Company in Dubai:
Weebly:
According to the best web design company in Dubai, Weebly is a perfect website builder in every aspect.
It is easy to use, flexible, and affordable. Its drag-and-drop editor has made it the top choice for building websites for small businesses, bloggers, creatives, and e-commerce sellers.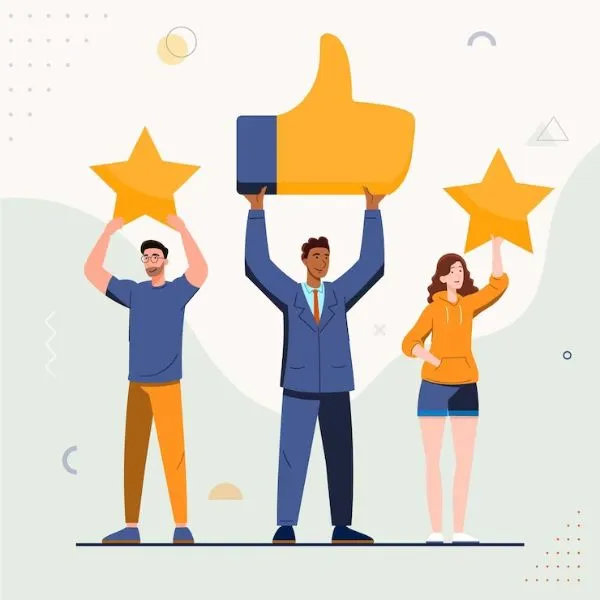 Weebly has a wide range of stylish design themes to choose from, that are optimized for phones, and your content remains preserved even when you change the theme.
With its intuitive site editor, Weebly is perfect for beginners and is a great choice if you are looking to create a website that is professional-looking.
Other Website Builders Recommended by The Best Website Design Company in Dubai:
Listed and explained below are the top recommendations of website builders by the best website design company in Dubai for your business, with their specific purpose:
1

GoDaddy for Service Providers: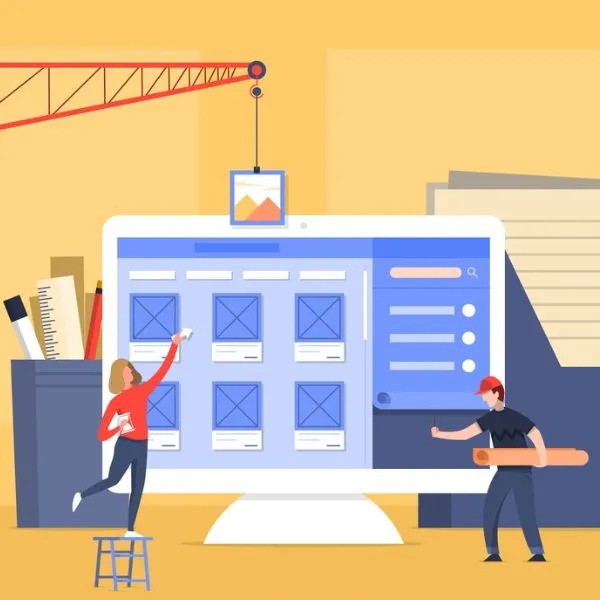 GoDaddy's website builder is an easy-to-use platform that requires no technical skills to create a website.
Users can choose from pre-built sites or templates that are ready for customization with the drag-and-drop editor.
While GoDaddy doesn't offer as many design options as some competitors, their templates are clean and professional.
The platform is an all-in-one domain registrar, web host, and site builder that includes marketing and SEO features.
The platform is suited for small businesses and online stores, and some marketing and SEO tools are included in the editor or dashboard, but not all come with the monthly plan.
2

IONOS For Startups:
IONOS is primarily a web hosting service, but its website builder, MyWebsite, is easy to use and can compete with other popular website builders.
However, the lowest-priced plan includes IONOS ads, and you need to upgrade to the Plus plan to remove them.
The low-priced plan also has limited features, such as no business apps for added functionality or photo galleries.
On the Pro plan, you can create personalized content for specific visitors based on their behavior or demographics.
Overall, IONOS may work well for small businesses if you are willing to pay a bit more for the mid or top-tier plans.
3

Squarespace for Creatives:
Squarespace is a popular website builder that offers various features to create online stores, blogs, portfolios, small businesses, and membership sites.
Its user-friendly editor combines a drag-and-drop and point-and-click editor.
Squarespace's templates are modern and responsive, created by professional designers.
Its standout feature is the option to enable accelerated mobile pages (AMP), which optimizes loading time on mobile devices.
Squarespace is best suited for creatives, photographers, designers, and artists, as well as online stores with its special features.
4

HostGator for Simplicity:
HostGator offers an affordable website builder with a simple, intuitive drag-and-drop editor.
It includes email marketing campaign features and lead capture forms, and even the lowest-priced plan allows you to add an online store with three products.
However, its templates appear outdated and lacking in design compared to its competitors.
HostGator provides a detailed tutorial to get started, making it a good choice for personal projects, blogs, or simply small business websites.
5

Wix for Code-free Customizations:
Wix offers a range of plans, including a free option with limitations, making it one of the most versatile website builders.
Over 900 designer-created templates, and while some are outdated, most are modern and suitable for multiple industries.
On the higher-tier plans, Wix offers SEO and analytics tools, an events calendar, and a logo maker, and e-commerce plans have more features.
Its standout feature is its vast template library. It is an excellent option for new small business owners and those interested in running an online store.
6

Shopify for Drop-shipping:
Shopify is an e-commerce website builder with built-in shopping carts and marketing features. Although it only offers nine free e-commerce templates, there are several premium templates available at a cost.
The editor has point-and-click navigation and is user-friendly after you get accustomed to it.
It's perfect for serious e-commerce small businesses and brick-and-mortar businesses that want to sell inventory online.
7

Zyro for Affordability:
Zyro is a website builder with low introductory pricing, but you have to agree to a four-year contract to get it.
You can choose from over 100 templates, and the drag-and-drop editor is easy to use. The low-tier plan is limited, but Zyro offers e-commerce plans as well.
A standout feature is a tool that allows you to import an existing website. It's best for first-time website creators who don't plan on adding a lot of content.
8

WordPress for Versatility:
WordPress.org is a free, open-source content management system (CMS) that offers a high degree of flexibility and freedom.
Unlike the site builder of the same name at WordPress.com, you must secure web hosting separately to use WordPress.
It's a good fit for those with some tech know-how looking for a customized website with web hosting of their choice.
9

Duda for Agencies:
Duda is a website builder that stands out due to its simplicity, flexibility, and unique features. It offers more than 100 customizable templates that are mobile-responsive, modern, clean, and professional.
It is an expensive option, starting at $14 per month, making it more suitable for freelancers, web designers, or agencies rather than personal projects.
Conclusive Thoughts:
Finding the right website builder for your business can make all the difference in getting your online presence off the ground.
Once your website is up and running, it's important to promote it effectively.
That's where the expertise of a top digital marketing agency in Dubai like VDigitalX Marketing, can come in handy.
This can help you develop a comprehensive digital marketing strategy, including search engine optimization, social media marketing, and pay-per-click advertising, to ensure your website gets the traffic and attention it deserves.
By combining the power of a top website builder with the expertise of a digital marketing agency, you can create a strong online presence for your business and attract new customers from all over the world.
Wix, Squarespace, and Weebly are considered the best website-building software for beginners due to their easy-to-use interface and drag-and-drop functionality.
To start building a website, you need to choose a domain name and web hosting, select a website builder, design your website, and publish it online. You can also hire a web developer or a digital marketing agency in Dubai to help you with the process.