Designing
Designs are Just Pictures Conveying Ideas
Designing
One of the Top Design Companies in Dubai to Get You Started
In the over-competitive market of today, we stand as one of the reputable design companies in Dubai that promise creative designs and guarantee innovation. Get the best logo design Dubai to boost your business presence and build your brand image. We bring impeccable and creative brochure designs that reflect your business in the best way possible.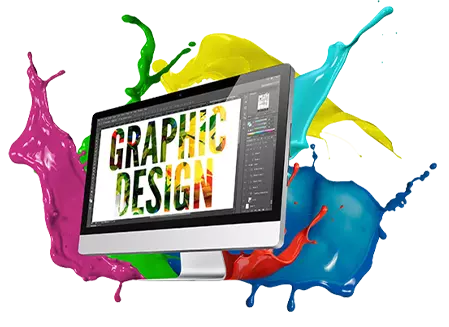 Research – Design – Inspire – Repeat
We take designs to a new level, where your business's identity reflects your brand image. We aim to provide appealing designs that resonate with your audience and a glimpse into the future of artwork. We bring innovative designs to the table by including services that require a deep understanding of the target audience and the business's goals.
Designers should work closely with clients to understand their needs and preferences and to develop a design strategy that aligns with the company's branding and messaging.
Designs that Give an Illusion of Reality
Design services encompass numerous services that help businesses create visually appealing and functional products, websites, and marketing materials. In-house design teams or external design agencies can provide these services.
Design is a critical aspect of any business, as it helps to communicate the company's message and values to its audience. Good design can make a big difference in how a business is perceived by its customers, whether it's a company's logo, website, or packaging. Our life-like visuals allow you to convey the message that words can't.

Designing Services that Add Value To your Products
Businesses can utilize various design services, including graphic design, web design, packaging design, and product design. Graphic design services involve creating visual elements such as logos, brochures, and advertisements.
Web design services focus on creating visually appealing and user-friendly website designs.
Packaging design services help businesses create functional and visually appealing packaging. Product design services involve designing physical products, such as electronics or home goods. Get impressive design solutions from our top-notch branding company.
Get a Quote
Our Vast Range of Design Services brings your ideas to life
With our experienced veteran designers
Hiring the best logo design company in Dubai lets, you get a digital asset that captures your audience in a single glance.
You are getting a professional company brochure design that illustrates your business's goals, history, and value proposition in the best way possible.
The first rule for excelling in the product market is to infuse presentability and style, and what better way to do so than by appealing product packaging designs?
The conventional branding industry requires eye-catchy visuals to persuade your audience—banners, posters, billboards, and more.