Why Rich Snippets Are Significant For Your Ranking No. 1 in SEO
Before delving deep into rich snippets implementation, we must learn the definition first. Rich snippets are structured data mark-up which is HTML-embedded and are used by developers for informing SERPs of the type of content present on a specific webpage.
Since 2020, search engines have enabled search queries using these mark-up tools. Rich snippets allow search engines to highlight and structure your data in search-friendly ways and generate content on the search engine results themselves.
Rich Snippets: A Comprehensive Definition
Basically, rich snippets are codes that are also known as structured data mark-up and can be added to your website. They allow search engines to obtain information from your website with more ease.
Usually, when your website comes up in the search results for some keywords, the search engines show only the listing's basic information i.e., page URL, site URL, and brief content description.
However, using rich snippets on your webpage is similar to using canonical tags, it can bring significant enhancements to your visibility, helps you grab Google's attention, and enables Google to display information in more detail.
Content That Is Ideal For Rich Snippets
Rich snippets or structured data mark-up are perfect for the following types of content:
– Reviews
Rich snippets for reviews show review counts, star ratings, and other information relevant to the search results. This increases visibility, attracts user attention, and boosts your click-through rates for business.
– Events
Events display details i.e., dates, ticket availability, and locations utilize rich snippets which makes it easier to discover and engage with future events. This not only improves event visibility but also drives ticket sales.
– Recipes
Recipes' rich snippets provide key information such as the ingredients, cooking time, and ratings that allow the users to assess and select recipes quickly, increasing organic traffic and enhancing the user experience for recipe websites.
– Famous Personalities
Rich snippets for famous personalities and celebrities showcase insights like notable works, biographical information, and social media profiles, leading to an enhanced presence of these famous persons, improving their visibility in search results, and providing users with information that is easy to comprehend.
– Businesses & Organizations
Rich snippets for businesses and organizations showcase key details like opening hours, contact information, and customer reviews. This leads to better visibility, increased credibility, higher user trust, and improved click-through rates and sales.
– Products
Rich snippets for products show the product prices, images, availability, and reviews in the search results. This enhances their visibility, attracts potential buyers, and improves the click-through rates for e-commerce businesses.
Steps For Achieving The Top Ranks On Google & YouTube:
Following are the steps that you can follow in order to achieve a top rank on platforms like Google and YouTube through rich snippets.
Step 1: Selecting the Mark-up Specifications for Rich Snippets
For creating rich snippets to achieve top ranking on Google and YouTube, begin by selecting the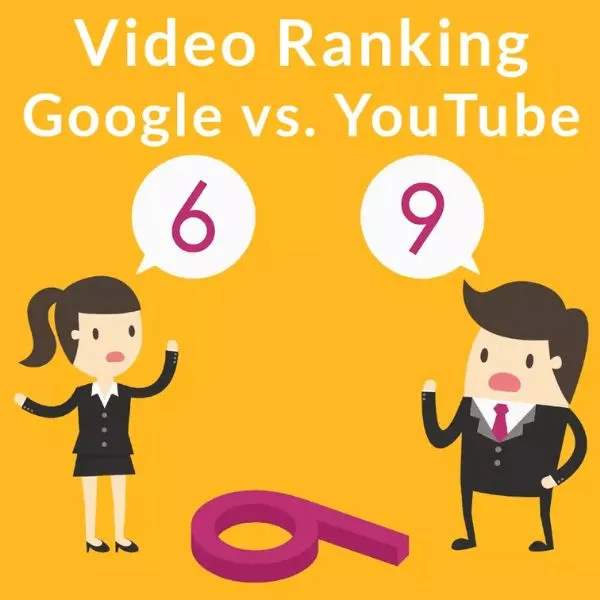 right specifications for markup. This includes the identification of the structured mark-up format that suits your content best and aligns with the search engine guidelines as well. You have 3 options to choose from: JSON-LD, Microdata, and RDFa.
Step 2: Determining the Type of Content
Google can add enhanced features to the search results like reviews of recipes or prices of products. If you wish to, you can utilize the "businesses & organizations" type of content to create rich snippets to showcase your organization.
Similarly, you can select one from the various types of content i.e., music, events, people, recipes, products, videos, and reviews.
Step 3: Identifying All of the Properties Required
When deciding on rich snippets, it is crucial to take each of the rich snippets into consideration. While coding your structured mark-up, make sure to include item type, item scope, and item prop.
You can also include some additional information regarding your pages like ratings, publication dates, and authors. Including the right markup data can get you the visibility you desire and deserve.
Step 4: Developing Structured Data Mark-up
Develop such a mark-up code for your business that rich snippets of Google appear for your business.  In order to achieve this, you will need to include the minimum required information that enables Google to provide rich snippets for your content.
For example, if you want Google to generate rich snippets for your business organization, you will need to include information like company name, company URL, and company logo.
Step 5: Testing Structured Data Markup
It is of utmost necessity that you have a written form of your structured data markup. While you can wait for Google to get you your rich snippets, you have no guarantee of how long it is going to take.
However, Google does help users by providing a free tool that allows you to validate the code you embedded. So, after adding the markup to your website, you will be able to test your page by using this free tool.
Step 6: Monitoring SERPs for Your Rich Snippets
Seeing your rich snippet in Google's SERP depends on how often your web pages get crawled by Google and on the frequency with which you publish content on your web page. You can utilize tools like the Google Search Console to monitor the structured data that you have added to your webpage.
With tools like the Google Search Console, you can detect errors on your web pages as well.
Conclusion
We hope that understanding rich snippets has been easier with our comprehensive guide. You can not only learn the various application of rich snippets but also the simple ways you can utilize them in your content.
For further assistance and queries, you can contact our experts at VDigitalX Marketing for a free consultation.