Stand Out Online with The Best Website Design Company in Dubai
Since we are already well ahead in the era of technology and we already know that digital marketing is progressing much faster than traditional marketing modes. One of the most important factors in order to ensure the success of your digital marketing strategy is creating and maintaining an engaging website for your business.
This is why experts at the best web design company in Dubai recommend ensuring that you have an updated website with good UI/UX in order to maintain a good PR.
Utilizing the Top Website Design Company in Dubai Wisely
Here are some tips from the top website design company in Dubai to help you design a website that is visually and psychologically appealing to existing and potential customers:
1. Design a website with your customers in focus:
Rather than focusing on what you want from your customers, focus on what your customers want from your business.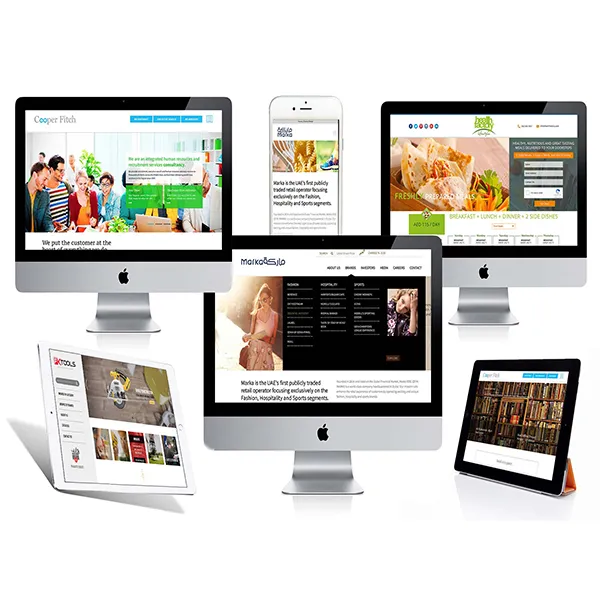 Keep in mind the internet browsing patterns of your target market. Create content that can be easily skimmed and won't need to be read entirely.
Pay attention to zooming and pinching, optimize your website for different devices, make sure the links and backlinks are not broken and divide your content into easier sub-categories.
Provide information and data that is easy to filter and skim, requires less reading time, and is engaging. Intuition and emotion influence most readers, more than intellectual engagement or reading.
2. Create a Clear Hierarchy of Information

The hierarchy of your website is the plan you create for the organizing of content on your business' webpage. It is also the most important part of website design. Make sure that your customers can find the desired content on your website with ease, efficiency, and accuracy.
Information hierarchy has certain principles. Firstly, combine the goals of your customers with those of your business, this will help you fulfill the requirements of your business as well as the customers, helping you raise conversions and generate leads.
Secondly, to make your content easy to skim, group together the related content. Thirdly, map your content in accordance with your sales funnel, and add value to the content at every stage. Fourthly, keep a track of your data and progress. Lastly, ensure that the visitors are within the first 2 clicks of opportunities for conversion.
3. Ensure that your website is smartphone-friendly
Most of the sessions on the internet start from the various search engines and most of these searches take place on smartphones.
There is a great probability that a large portion of your customers is using smartphones to reach you, so you need to pay extra attention to making sure that your website is optimized for smartphones.
What the Best Web Design Company in Dubai Recommends for a Webpage
If you wish to create and maintain a webpage that is appealing, engaging, and promotes conversion rates for your business, here are a few recommendations from the best web design company in Dubai:
1. Good Writing:
Clear and good-written content makes the text easier to skim and helps you engage your audience better.
Focus on writing and copywriting content that describes your purpose as a business, educates your visitors about your business and brand, and persuades them to convert.
2. Good Images:
When speaking about the web, a single image is worth more than a million words, images are processed faster and more easily by our brains and have a greater impact than words do.
People react more to visuals. Graphics, icons, and photos make it easier for people to read and skim through your content. Picture influences the emotions of your readers, and can thus boost the performance of your website when used optimally.
3. Videos:
To make your website more engaging, include video content along with written and graphic content. A lot of content can be conveyed to your audience through videos in a manner that is both informative and entertaining. Since most of your audience uses smartphones, it is an amazing way to interact with them.
Optimizing Your Website as per the Best Web Development Company in Dubai
Optimizing your website is a crucial part of maintaining it. According to the top web development company in Dubai. The tips given below should be taken into consideration when optimizing the website of your business:
Typography:
Good typography is a crucial part of a good website. Use typography to reflect your brand's personality in your website's content.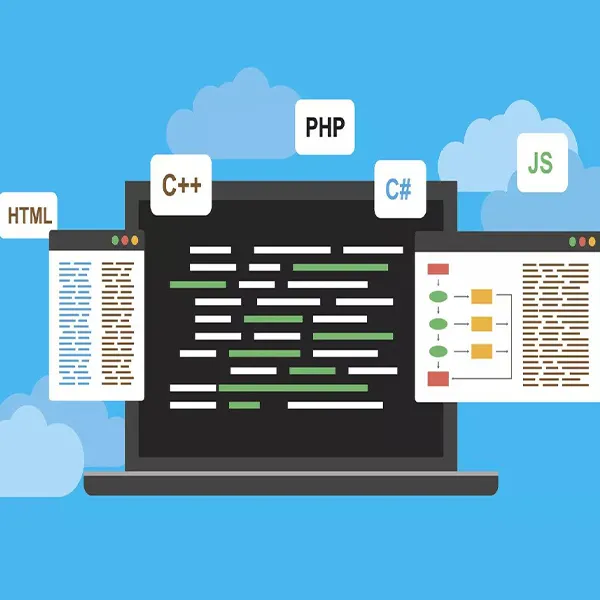 Typography lets you make sure that your content is easy to read. It also helps to create a clear scale that establishes an information hierarchy that is clear and easy.
2. Micro-actions:
Base your website on micro-actions. Since most people are likely to skim your website, your website should promote micro-actions that help you entice the readers to read further onwards. These include CTA (call to action).
3. Credibility:
A great website design helps you build credibility automatically. You can use testimonials, reviews, press releases, associations, and affiliations to build the credibility of your website. Building a trust factor is more important when the audience has become engaged with your content.
Conclusive Remarks:
Regardless of the size of your business, you need a website in these times to capture the market as well as to establish a brand image and build customer loyalty.
Make sure that your website is updated regularly. While this may seem daunting, it is absolutely crucial for your business to gain leverage and survive in the market.
We have provided with you some advice from the best web design company in Dubai that will help you stand out in the sea of competition in the market. To save time, resources, and money, you can outsource tasks related to your website to a reputable web design company like VDigitalX.
For more information regarding digital marketing, you can always turn to our blog Transform Businesses with Top Digital Marketing Agency in Dubai.
Web design services include UI/UX design, graphic design, SEO, and content creation.
The three main types of web design are Static, eCommerce, and CMS or Dynamic.