The Secrets of eBay Drop-Shipping?
If you are looking for a business idea that's low-cost and profitable and requires only a few hours a week, eBay drop-shipping might be the answer. eBay has a large customer base, making it a popular marketplace for online sellers. In this guide, we will provide you with tips for sourcing products and maximizing profit margins.
What Digital Solutions eBay Drop-Shipping Offers?
E-Bay drop-shipping offers digital solutions to entrepreneurs by saving them the hassle of warehousing and maintenance of inventory. It involves buying products from a drop-shipping vendor, reselling them at a higher price on eBay, and having the vendor handle the order fulfillment process.
This method is popular because it has a low barrier to entry and allows entrepreneurs to offer a wide range of products.
However, it also presents some common challenges like low-profit margins and competition. The chosen products and methods of sourcing are critical factors in the success of an eBay drop-shipping business.
Rules of eBay Drop-Shipping:
Before you start drop-shipping on eBay, it's important for you to follow the platform's rules which are as follows:
eBay drop-shipping only allows sourcing products from a genuine trade-only or wholesale supplier.
Drop shippers must also pay eBay fees, includingare responsible for safe delivery and buyer satisfaction.
Drop shippers must also pay eBay fees, including insertion fees, final value fees, and store fees. The fees can vary depending on the product category and the number of listings.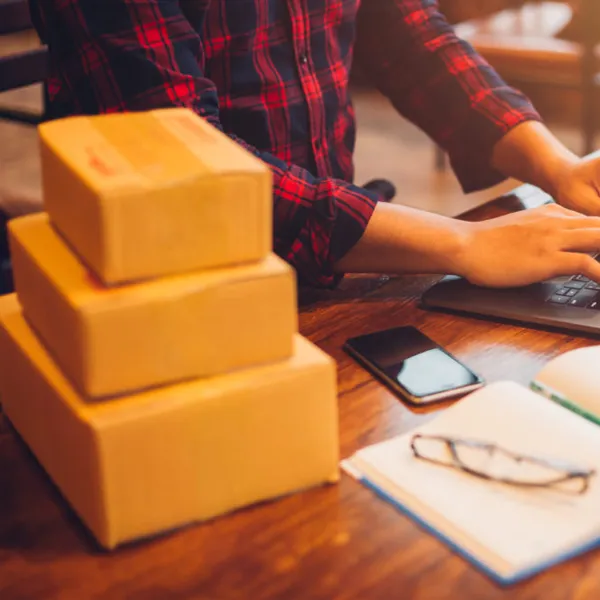 Steps to Starting eBay Drop-Shipping:
1. Create a Seller Account:

To begin eBay drop-shipping, first, create a seller account and select the best eBay store option for your business needs. Link your checking account to receive payment for sales made through your store.
Once you have selected an eBay store name, it is recommended that you sync your eBay with Shopify through an app like DSers. This allows you to view inventory levels, manage business policies, and communicate with buyers through one dashboard.
2. Look up Profitable Products:
To find the best products for you to sell on eBay through drop-shipping, check eBay's bestsellers page and explore if similar products are available at a lower price on sites like Alibaba or AliExpress. Choose products that are easy to ship, have a low return rate, and are frequently purchased by hobbyists or businesses.
3. Look into Your Drop-Shipping Suppliers:
When choosing a drop-shipping supplier for your eBay drop-shipping, look for one that can offer the desired product at a lower price than retail. Websites like DSers, Spocket, and Doba help connect store owners with wholesalers. Check the supplier's ratings, reviews, delivery times, and fees to ensure they can deliver items within the marketplace's 30-day requirement.
4. Select Your Prices:
When drop-shipping on eBay, ensure that you have enough profit margin by pricing products higher than the purchase price. The factors you will need to consider include product cost, competitor pricing, listing fees, and desired profit. To find a profitable middle ground, collect data and monitor similar products' selling prices on the platform.
5. Create a Listing for Your eBay:
To create a listing for each drop-shipping product on eBay, focus on keywords that the target audience is searching for to increase visibility. Areas like product titles, descriptions, images, and reviews are important and will have a great influence on your business. Check to see if your supplier will handle returns policies.
6. Share Details of Order with Your Supplier:
To fulfill orders, forward the order details to your supplier, who is responsible for picking, packing, and shipping items. Use software like DSers or AutoDS to automate this process, which feeds order details to your supplier, shows the fulfillment process, and relays tracking numbers to customers.
Tips For eBay Drop-Shipping By Top Online Marketing Companies:
Here are some tips that will help you succeed in eBay dropshipping:
Use inventory management systems like DSers.
Prioritize customer support.
Take responsibility for supplier mistakes.
Build strong supplier relationships.
Consider investing in promoted listings.
Offer multi-buy deals to increase order value and profitability.
The Five Secrets For Selling And Profiting On eBay:
To build a successful eBay drop-ship business, focus on finding and selling one proven product, then double down. This strategy can lead to significant growth and profits.
To build a successful seven or eight-digit eBay drop-ship business, focus on finding and selling one proven item and then scale it up. By mastering the process of finding and selling that one item, you can build a profitable business.
For instance, if you have one drop-ship item that sells for $50 and makes a $10 profit per sale, you can scale it up to generate a significant income.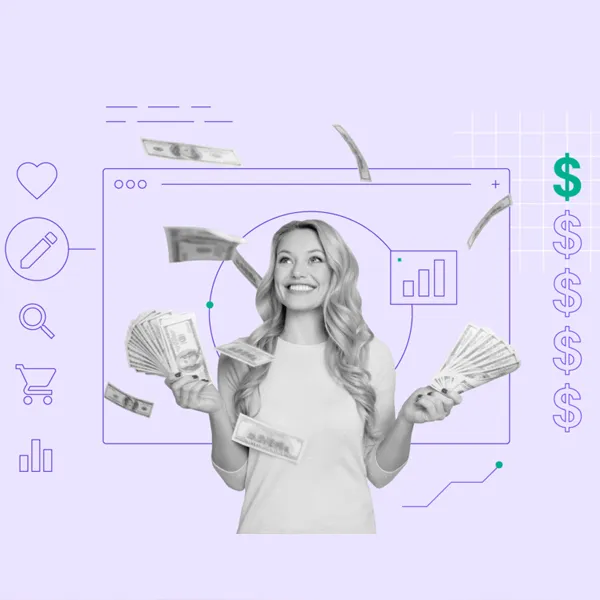 3. The key to building a successful seven or eight-digit eBay drop-ship business is to find one proven item and then double down on it. For example, if you sell one item at $50 with a $10 profit margin per week, your yearly turnover will be $2,600, and profit $520. However, if you find another proven item, your yearly turnover will jump to $5,200, and your profit will be $1,040.
4. Find and sell just one item, then double down by adding more proven products. For example, starting with one item that sells for $50 per week with a $10 profit, doubling two items leads to a $5,200 turnover and $1,040 profit, and doubling to 64 items can bring a six-digit turnover and $32,640 profit.
5. The process of building a successful eBay drop-ship business involves finding and selling a proven item and then doubling down on it. By gradually increasing the number of items, the turnover and profits can grow significantly. One can use low-cost virtual assistants to research and list items.
Parting Thoughts:
eBay drop-shipping can be a lucrative business if you know the right strategies and techniques. By following the secrets shared in this blog, you can start your journey toward building a successful drop-shipping business on eBay.
And if you need help with digital marketing strategies to promote your eBay store or any other online business, consider partnering with a top digital marketing agency in Dubai like VDigitalX Marketing. This can help you reach a wider audience, increase your brand awareness, and drive more sales.
eBay drop-shipping is a retail fulfillment method where a seller doesn't keep products in stock, but instead transfers the customer orders and shipment details to the supplier, who then ships the products directly to the customer. The seller profits by selling the product at a higher price than the cost from the supplier.
Before drop-shipping on eBay, it's important to understand the platform's policies, fees, and competition. You should also research potential suppliers and product niches thoroughly and have a solid marketing plan in place.