How To Create a Blog In 2023?
Blogging has been a popular activity for sharing information, experiences and ideas, making money through marketing commodities, or promoting a brand or a business. Blog writing is a subset of content development and creative content development.
If you wish to start your very own blog and are looking for guidelines as to how to proceed with it, you are in the right place. You can easily learn about blogging here and proceed with developing your very first blog.
A benefit of blogging is that it has no borders; you can easily hire a reputable agency for writing your blog by looking up content development Dubai.
Blogging is about following your passion utilizing your expertise, and possibly turning it into a part-time job. Blogging is a term that encompasses online self-published media i.e. writing, painting, photography, etc.
Blogging was originally a means for people to write diaries; but since it gained popularity, it has been assimilated for business-related purposes; i.e., blog posts for marketing.
Rules for Creating a Blog
Keep it short and sweet: Keep your blog short and simple. It will maintain the interest of the reader throughout the post. Nobody wants to read an entire novel online in one go.
Build interest in your reader: Instead of marketing your products or services outright, build the interest of your readers by providing them with the information they need. This will help them resonate with you and build their interest faster.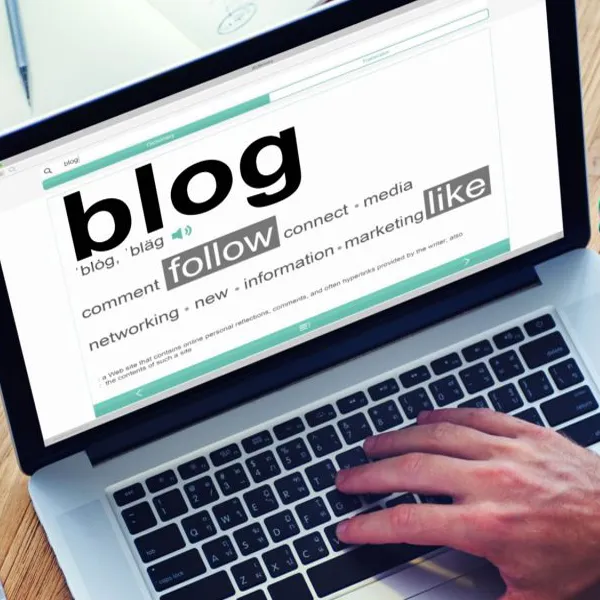 Use images and graphics: Include images related to your written content, and make sure that these images are something that the reader would like to look at.
Make 1 major statement: Make a single major point in your blog, if you give your readers too much information all at once, it will only serve in confusing them.
Create calls to action: Your readers trust you, if that is established, you can begin earning money through your blog by creating an effective call to action.
Dividing Your Blog into Parts:
Segmenting your information makes it easier to write and read.  You can divide your writing process into the following simple segments:
Eye-Catchy statement or question striking wonder related to the blog topic.
Introduction
Body: Additional information, insights, references, & explanation.
Conclusion
If you wish to give your words a better chance of shining in the bright light, it would be best to refer to our most recent blog on Creating a Winning Content Marketing Strategy
Steps for Creating a Blog:
Generating Ideas: The first step in creating a blog is often the most difficult one. Your ideas for your first blog of yours should be unique and winning. A lot of people are writing blogs, what makes your blog special?
Show your audience, don't tell them what about your blog sets it apart from other blogs.
Learning about your audience is the most important part while generating ideas for your blog; it will help you decide your niche and come up with appealing content.
You can brainstorm your ideas, create a mind map, and use a notebook or various online tools to keep a track of your flow of ideas i.e. google docs, google jam board, etc.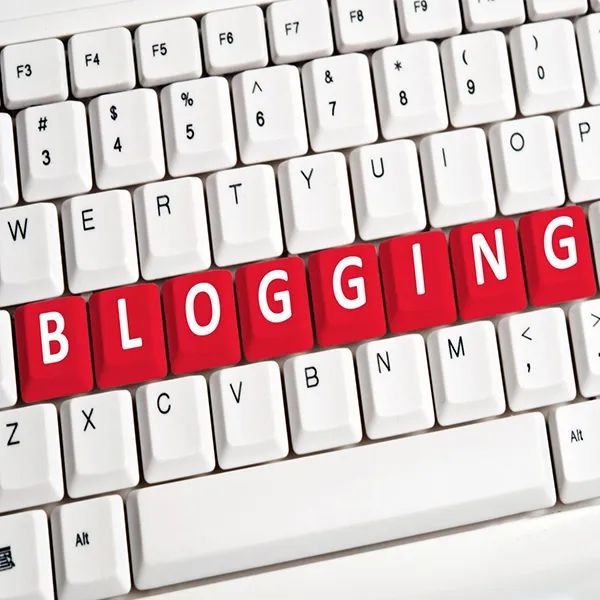 Creating an Outline: After you have come up with myriad ideas to write about, the next step is to choose one of those ideas to focus on when creating an outline for your blog. It is advisable to choose the topic you are most passionate about.
It will be easier to come up with more than enough material to create content for your first blog.
You will have considerable authority while writing on that particular topic, and enable you to write conclusively. Word out your ideas by detailing all main points, sub-points, and related information; paying attention to how everything fits together.
You don't want mismatched details. Segment your information; this will make writing easier for you and reading easier for the audience.
Writing the Post:  Once you're done with developing an outline out of your ideas, proceed with writing. Begin writing freely without editing at first, polishing the draft is done much later.
Just focus on writing the words down. Keep your audience in mind as you write and use your unique voice; this is what matters the most to the readers.
Editing & Formatting: After you're done writing everything down, it's time to edit your content and grammar. It might be the first blog you are writing, but the readers have read many; which means that they can spot your typos and errors at lightning speed.
So, dedicate time to editing your content and correcting any possible grammatical errors.
Double-check your information, ensure that you have used credible sources for your research, and take even the tiniest detail into consideration.  Revisit and review your work for one last check.
Crafting the headline: The headline of your blog is the first thing the readers will see first, so it should be the most appealing part of your blog. Use keywords instead of clickbait.
Focus on being accurate and optimizing your headline for search engines. Your headline may be the first thing the reader will see but you have the liberty of working on it as you go, when you work on it, is up to you.
Optimizing for SEO: The point is, your blog may be the best one but if it does not utilize SEO, it will be nearly impossible for the reader to find it and you will be unsuccessful in reaching your target audience.
This is where SEO makes an entrance. SEO is an important step in developing and creating content as it optimizes the content for discovery in search engines.
SEO involves the strategic placement of keywords, titles, templates, URLs, and includes meeting the reading standards of the readers utilizing the available plugins.
Publishing: Before actually publishing your blog, remember that you have to post more blogs in the future with ordinate gaps between the dates you post on.
Therefore, it is advisable that you establish a schedule for your blog posts, set deadlines, and make goals to stay organized so your readers know what to expect from you and when.
Setting deadlines for the creation of your content will be helpful for you to stay on track. Then, you can finally hit 'post', publish your blog, and relax.
Sharing: Your blog isn't going to gain popularity by just getting published. You need to share it on the various social media platforms available, so you can reach the maximum number of your target audience.
Tailor your posts according to each platform of social media, use hashtags, mention and tag influencers in your stories and posts, and work on improving your presence on social media.
Parting Thoughts:
Creating and developing blogs is considered crucial in this digital era. It has an effect on the sales, PR, and social media presence of a business. Despite all of this content development is still a tricky task.
To make it easier, you can hire a reputable digital marketing agency like VDigitalX to develop your blogs for you.
You can begin your blog by first identifying and researching your target audience. Ensure that your blog revolves around your expertise and passion as this makes writing it easier on another level; you can put all of your effort into it.
The 4 main parts of a blog are the introduction, the main points, the explanation, and the conclusion.
It is preferable if the content of the blog is kept shot and simple, to prevent the readers leaving due to long and boring text. The ideal length for a blogpost is between 1,500 to 2,500 words.