Why You Must Know The Difference
While their source is the same, facebook and Instagram ads have a vast sea of difference between them. Despite similar foundations, the distinctive feature of both of these platforms require your undivided attention and consideration when you finally get down to selecting one of them for your ads placement with the specific time and money that you are willing to spend on your campaigns. 
Both of these platforms contribute greatly to increasing the engagement and loyalty of your customers and audience for your business.
Some Questions to Answer Before Proceeding
Paid social media advertising is quite popular these days due to the benefits of increased sales and improved returns on investment (ROI). 
As a top ranking digital marketing agency in Dubai, we recommend that you ask yourself a few very important questions before you can go ahead with your digital advertising campaign. The questions are as follows:
Q: Where can you get higher click-through rates?
Q: Which platform will require you to pay lower cost per-click?
Q: Where are you going to place your ad on the platform?
Here's How To Increase Your Brand Awareness
With social media advertising, it is considerably easier to set goals for each of your campaigns and make easy evaluations and conclusions about the results with the brand awareness effectiveness and conversions.
We can therefore come to a simple and easy conclusion that social media ad campaigns leave a crucial impact on all of your target market, be they at the start of their buyer journey with you or at the very end of the marketing funnel.
First and foremost, you will be required to gain the trust of your target audience, in order to convince them to make a purchase with your brand. You can attain this trust by educating the audience about your business and what you really do.
1

Engagement
Since Instagram has the highest engagement rate out of all the social media platforms, it is the perfect place for setting up your ad campaigns for brand awareness. 
Instagram targets a younger digital native audience and this is the main reason behind the success of the brands that use this platform for their brand awareness campaigns.  
2

Ad Spend & Revenue
This is also the main reason behind brands investing more in Instagram ads since the mid year 2021. The revenue on ad spend for instagram is greater than that of Facebook. 
Hence, in spite of double budget allocation for Facebook ads, brands have invested an estimated total of 8.69% more money on Instagram ads compared to facebook advertisement's 7.16% increase in investment. 
3

Research
Research your competitors, this will help you save time, effort, and money when it comes to creating and publishing ad campaigns. You might have to invest more than you expected initially for Instagram ads. Remember though, the investment you make is for the future of your brand.
4

Where to Post And Why?
While most brands choose to post their paid ads through Instagram Feed, our expertise and experience compels us to tell you to post your ad campaigns on Instagram Stories instead. This is because Stories have lower cost and higher CTR.
In conclusion, if you want to increase the awareness for your business or brand, the best and most cost-friendly approach would be to do it through Instagram Paid Stories or Instagram Stories Ads.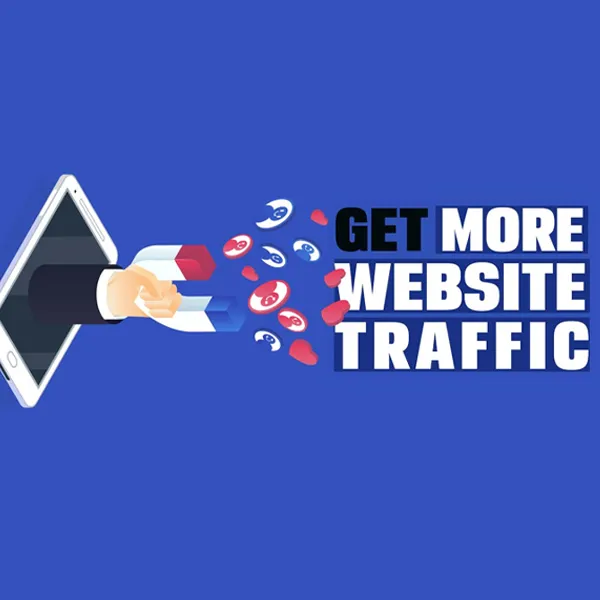 Learn The Ways To Getting More Traffic On Your Website 
Since you have already started with your brand awareness, the next step is to get your potential customers deep into the marketing funnel, preferably to the conversion stage.
Awesome Click-Through Rates
Facebook ads are a powerful tool with which you can achieve and monitor conversions. If you
wish to increase your click-through rates, Facebook is your go-to choice with an average click-through rate of a whopping 3.05% compared to Instagram's 0.67%. Facebook is the perfect platform if you want to increase your traffic, conversions, and sales.
The Facebook Feed
The Facebook feed is where most of the conversions take place on this platform. With an average CPC of $0.94, you can get the best conversions in the second-most cheap cost for PPC. Isn't that just perfect?
What Else To Consider
Consider video feed ads on Facebook, they are not only the second-most converting type of ad on Facebook, but also have the lowest average CPC. This goes to highlight the popularity that video content has gained on Facebook.
Don't Mix These Up
If you are thinking that you can post your instagram paid stories campaigns on Facebook stories as well. Let us stop you. There couldn't be a worse idea, Facebook story ads are very expensive, more than $0.55 as the average CPC and have a very low click-through rate of 0.09%.
Some Tips For Developing Strong And Successful Ads.
Tip#1: Develop a strong and tactical content strategy.
Tip#2: Research and get a clear definition of your audience.
Tip#3: Create content that is diverse and appealing. 
Tip#4: Format your content properly and professionally.
Tip#5: Use selective platforms for publishing your campaigns.
Tip#6: Ensure user engagement with multimedia and CTAs.
Tip#7: Create a simple and quick process for conversion.  
Tip#8: Test, monitor, and track your campaigns' performance.
Conclusion
We hope that you gathered some key takeaways from our comprehensive and comparative blog about Instagram and Facebook ads. Both of these platforms have advantages and disadvantages of their own. 
Therefore, to maximize benefits for your business, you must use each platform for their optimum features i.e. Instagram paid stories for brand awareness and Facebook promotional feed for driving conversions.
For further queries or assistance, you can consult our experienced specialists at VDigitalX Marketing.