How To Start Shopify Dropshipping in UAE?
Dropshipping in UAE is a new source of income for entrepreneurs looking for something new. The past few years have been very exciting times for entrepreneurs and companies looking to build e-commerce businesses.
From the e-commerce platform launch a year ago to product sales movement over several months, including payment processing integration, local tax, national tax, and national tax rate calculation, marketing automation establishment, courier integration, and logistics platform introduction of hundreds of thousands of dollars.
Now launching your site with the best web design company in Dubai on any e-commerce platform like Shopify can be done in hours, not months.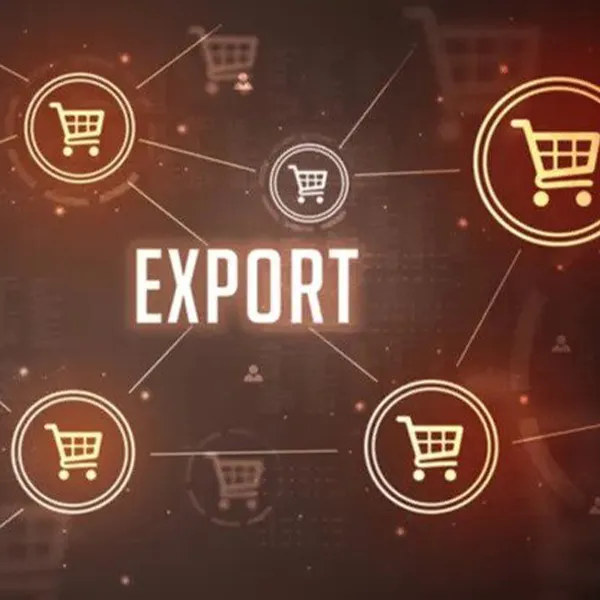 What is Dropshipping in UAE & How Does It Work?
In this guide, we'll cover what dropshipping in UAE is and how this fulfillment method works. We will then consider Shopify dropshipping, through which you can save money, reduce your payments, or streamline your business.
The exact logistics of the contract in the UAE varies, but generally, the delivery process follows this general sequence:
The seller signs the contract that the drop shipper signs.
 A customer places an order online.
 The seller takes the order.
 The customer receives the order confirmation.
 The seller sends the order to the drop shipper.
 Drop shipper ships your order.
 The customer receives the product
Shopify Fulfilment Network for Dropshipping in UAE:
Shopify Shipping allows you to link your Shopify account to your Shopify carrier account, which gives you the following benefits:
Print shipping and purchasing labels directly from your Shopify admin.
Get a Discount on Shipping Labels
At checkout, show customers an estimated shipping rate instead of a flat rate
Shopify Shipping is convenient for transacting with eligible fulfillment locations.
It also has a Shopify Fulfillment Network with fulfillment centers across UAE integrate directly with your Shopify store and admin.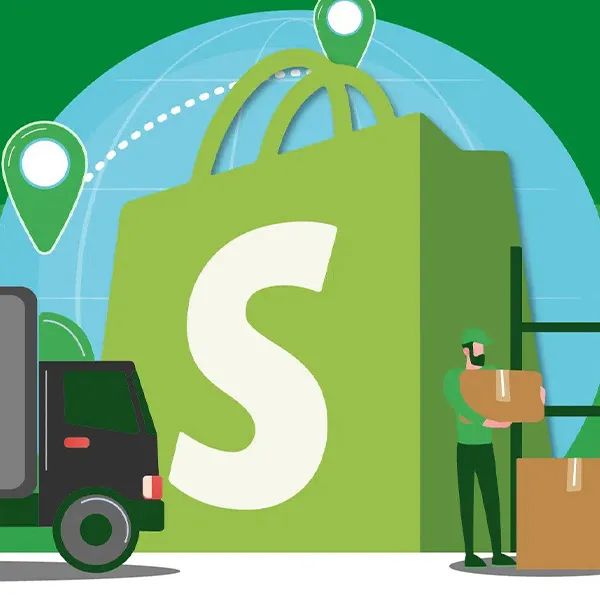 Shopify can use the Shopify Fulfillment Network to ship orders on your behalf. It is recommended by the best website design company in Dubai that save time by keeping your inventory close to your customers and automating order fulfillment at fulfillment centers across the UAE.
You can use it to store inventory and fulfill orders in the Shopify Fulfillment Network (SFN), which is considered a fulfillment service. Once an order is received, SFN picks, packs, and ships the product to the customer.
With most shipments within the UAE shipping to the customer within two days. Stores can manage business data, such as shipping, tracking, customer data, and stock levels, all in one place.
Your Shopify Payments account must be active. Or you must be eligible to apply for Shopify Payments. Products to be fulfilled by SFN meet the eligibility requirements.
How Shopify Dropshipping in Dubai Differentiates from the Rest?
A dropshipping business is easy and affordable to set up and start, making it great for beginners. However, dispatching is a common way to source products for successful large-scale businesses.
While a Shopify dropshipping business has its advantages, understanding the potential pitfalls and how to avoid them is essential to business success. You need to know the details of your delivery business so you can make the right business decisions.
While revamping, focus on the elements of your brand that stand out the most, these could be the handmade elements of design, your specific color palettes, etc.
Make sure that your revamped brand identity is cohesive across the various platforms, i.e. your website and your various social media accounts, your content should have more intention and meaning behind it, rather than a coincidental choice.
To make your brand image more outstanding, you can simply keep the elements that define your brand, and redesign your logo and website. Here are some tips for revamping your current business.
Companies using Shopify in Dubai have been declared as one of the best website design companies in Dubai because Shopify is an excellent and fast-paced platform.
The Characteristics That Benefit Shopify Dropshipping in UAE
To succeed in dropshipping, you need to take it very seriously and make the most of it. Here are some of the basic benefits of direct shipping:
1. Easy Start-Up
Part of the appeal of direct shipping is how easy it is to set up your business. You can take the customer's order, and once the customer completes the purchase, the vendor does the rest.
2. Low Start-Up Cost
Dropshipping businesses have low upfront costs with no inventory, warehousing costs, R&D, and sales space costs, so you can spend money on marketing and customer-friendly buying efforts.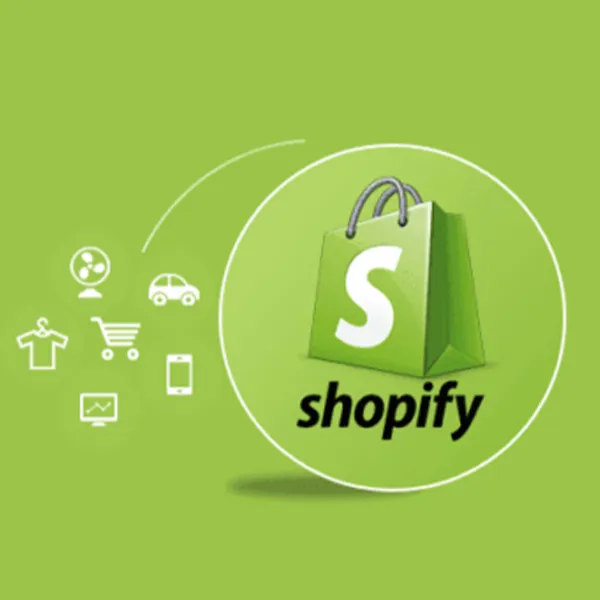 3. Wide Selection of Products
Our dropshipping service gives you access to thousands of products you can add to your store. Access to a wide range of products allows you to change product lines at any time, allowing you to quickly respond to market trends and customer feedback.
4. No Stock Burden
You can save on warehousing costs and start selling right away by not having to order and load inventory yourself. The vendor does the storage and packaging of the product for the seller without having to set up an account warehouse or even think about how to package the product.
5. No Shipping Related Work Required
One of the hardest parts of a business is delivery. Not only can you save a lot of time by using a supplier instead of shipping products yourself, but you can also take advantage of shipping discounts negotiated between the supplier and the carrier.
Downsides of Shopify Dropshipping in UAE
Dropshipping has some downsides, but the best web design company in Dubai believes that it can usually be avoided with care. Review the following strategies.
1. Choose Your Product Carefully
Choosing the right products for your product line can be difficult, so some merchants try to cover the widest range of products they can sell. Building a business brand while selling everything that can be sold is difficult.
2. Choosing the Right Provider
Vendors are responsible for many aspects of the Merchant's business. To that extent, the quality of the supplier affects the quality of the business.
A customer who has an unsatisfactory experience is unlikely to reorder, even if the cause is the supplier and not the seller.
3. Ordering Products to Seller's Premises
Check product quality for yourself: Product reviews can tell you a lot about product quality, but they're not as definitive as seeing them in person.
Ending Note:
So far, we have discussed how to start a Shopify dropshipping business in the UAE. If you are starting small, this business can introduce you to the world of entrepreneurship.
Our guide to the pros and cons of Shopify dropshipping will provide you with useful information as you decide to work on this platform.
If you are looking for the top digital marketing agency in Dubai, VDigitalX is the right place for you.
Technically speaking, you can start dropshipping for under $100. If you're willing to find the right mix of free trial and starter plan.
Social networks directly represent an integral part of everyday life, and this is undeniable. A sort of inheritance to be preserved and handed down: what we more commonly call the socialization process.